Wireless - Reset Prozedur - reset procedure ALL0315N
Geschrieben von on 11 Oktober 2013 08:57
Um den ALL0315N zur resetten drücken sie den Resetknopf am Injektor des ALL0315N im laufenden Betrieb für mind. 25 Sekunden. Dadurch werden die Werkseinstellungen geladen und der ALL0315N ist wieder unter den Defaultwerten des Handbuchs zu erreichen.
In order to reset the ALL0315N press the reset button on the injector ALL0315N while running for at least 25 seconds. Thus, the factory settings are loaded and the ALL0315N is available under the default settings ​​from the manual.

! Vorsicht ! - ! Danger !

Es gibt eine zweite Reset-Prozedur, die im geöffneten ALL0315N auf der Platine durchgeführt wird. Hierbei wird der Knopf in der Mitte der Platine im laufenden Betrieb etwa 30 Sekunden gedrückt.
There is a second way of reset procedure possible. Open the case of the ALL0315N than press the button in the middle of the Mainboard which is mared on the picture below for one time.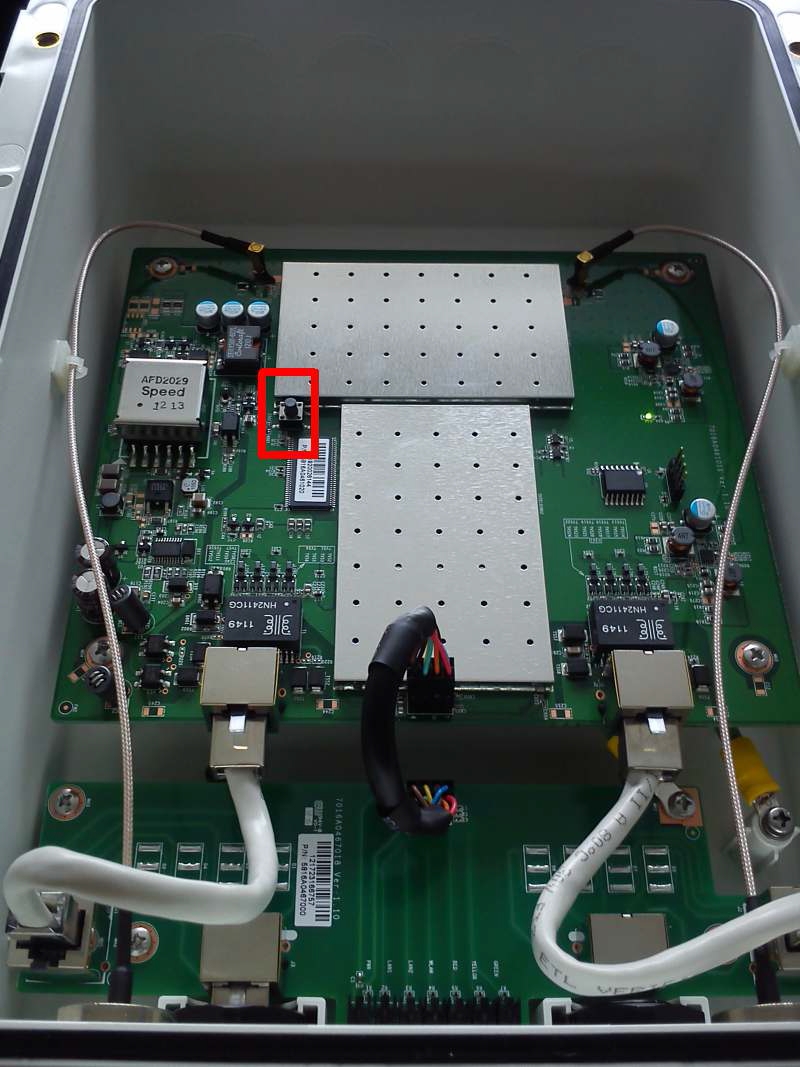 GW
---